Company Profile
---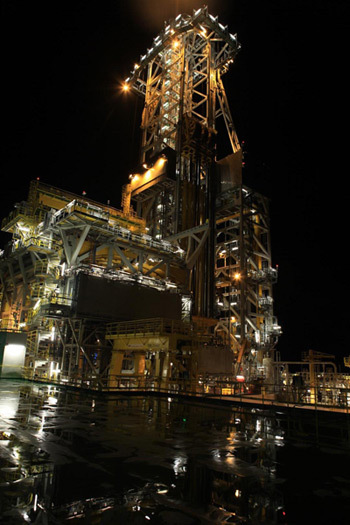 Yantai Huada Mechanical & Electrical Co., Ltd is located in the beautiful coastal city of China, Yantai. It was born in the year 2008 and is a joint venture company between Yantai Yida Mechanical & Electrical Co., Ltd from China and KHAN Offshore from South Korea.
Huada has longs years working experiences and respectable reputations in the industries of shipbuilding and oil & gas. Represented South Korean brands include: SUPER-LOK, DONG-A, WISE, DONGNAM, SAMBOO, BOYOUNG etc., and they are widely applied in oil & gas, petrochemical, shipbuilding, offshore heavy industry, onshore energy unit, nuclear power industry, paper production industry, semiconductor, microelectronic devices, pharmaceuticals and mining equipment.

SUPER-LOK (South Korea) fittings and valves:
We are their exclusive agent on marine and offshore shipbuilding market in China. SUPER-LOK is a world-wide prestigious brand with very high quality, especially famous for "100% no leaking system". The product range covers various types of valves, fittings that are widely applied in gauge instruments, hydraulic systems, flow transmission systems and many other industries. Their quality is approved by SO9001, SO14001, ASME, OHSAS18OO1, ABS, DNV, CGA, MARK, CE, KEPIC, API, LR certificates.

DONG-A BESTECH (South Korea) electronic fittings:
We are their exclusive agent on marine and offshore market in China. The products range covers cable gland, cable tie, stainless steel cable tie, cable cleat, compression lug, terminal, terminal block, joint box, wiring accessories etc. The company has a long tracking record in nylon usage, air conditioning, tele-communication, high-precision machinery, marine and offshore shipbuilding industries. Their quality is approved by UL,VDE,CQC,TUV,CS,BS,DNV,KR,BV,GL certificates.

WISE (South Korea) pressure & temperature gauges:
We are their exclusive agent on marine and offshore market in China. WISE is a company of more than 50 years, always focusing on creativity and quality. They are a world leader in measurements of pressure, temperature and oil & gas. Their products are widely applied in transmission, oil & gas, oil field, petrochemical, tubing, paper production, marine & offshore, semiconductor, metallurgy, pharmaceutical, food production industries. Their product range covers industrial pressure gauge, sealed pressure gauge, electrical contact type diaphragm pressure gauge, low pressure gauges, differential pressure gauge, bimetal thermometer, sealed bimetal thermometer, density monitoring system, sanitary pressure gauge, high purity pressure gauge, switches, transmitters, pressure recorder, temperature recorder, temperature switches etc.

DONG NAM (South Korea)
We are their exclusive agent for their multi core tubes, stainless steel cable tray, tubing, cable trays for shipbuilding. Their products are widely applied in heavy offshore equipment, gas instruments, shipbuilding industries etc. Their quality is approved by ABS, DNV, GL, BV, LR, RINA, NK, CCS certificates.

SAMBOO (South Korea)
Their products are hydraulic nuts, bolts and bearings used in petrochemical, marine and offshore, automobile industries. Their main clients are Daewoo shipbuilding, Samsung Heavy Industry, Hyundai Industry, Doosan Machinery etc.

BOYOUNG (South Korea) lighting equipment
Main products are lighting equipment for vessels. They have very good record in Samsung Heavy Industries and Hyundai Heavy industries.

All these years we having been following the work ethics of best quality, best price and best after sales service. Customers always come first. We are happy to establish a long-term cooperative relationship based on sincerity and mutual trust with clients from China and abroad.